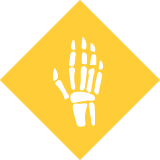 The Diagnoses category provides Diagnostic, evaluation, treatment, splinting and symptom information about a variety of diagnoses. If you want more information on a particular diagnosis, you are in the right place.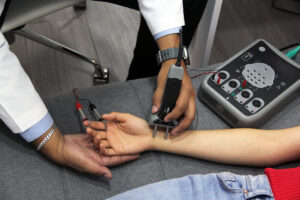 Do you know the difference between an Electromyography (EMG) and a Nerve Conduction Velocity (NCV) Study? The term nerve test is usually a broad term that typically indicates both an Electromyography (EMG) and a Nerve…
Read post »
Sign-up to Get Updates Straight to Your Inbox!
Sign up with us and we will send you regular blog posts on everything hand therapy, notices every time we upload new videos and tutorials, along with handout, protocols, and other useful information.