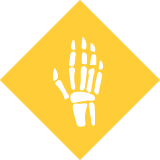 The Diagnoses category provides Diagnostic, evaluation, treatment, splinting and symptom information about a variety of diagnoses. If you want more information on a particular diagnosis, you are in the right place.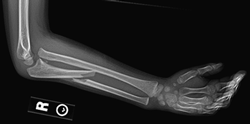 Conservative Management of Pediatric Monteggia Fractures Monteggia fractures in children comprise approximately 2% of pediatric elbow fractures and involve a fracture of the proximal ulna with dislocation of the radial head (Fig. 1). The primary…
Read post »
Sign-up to Get Updates Straight to Your Inbox!
Sign up with us and we will send you regular blog posts on everything hand therapy, notices every time we upload new videos and tutorials, along with handout, protocols, and other useful information.