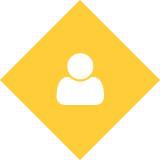 We treat more than just body parts. We work with the whole person. In this category we will be discussing a holistic approach to treating hand therapy injuries. In addition, we will cover how therapists can maintain a holistic balance for themselves.

By Brittany Day Nutrition and Wound Healing Nutrition plays an important function in the biological factors that contribute to normal wound healing. Patients without nutrient dense diets may experience diminished cell production, collagen synthesis, and…
Read post »
Sign-up to Get Updates Straight to Your Inbox!
Sign up with us and we will send you regular blog posts on everything hand therapy, notices every time we upload new videos and tutorials, along with handout, protocols, and other useful information.